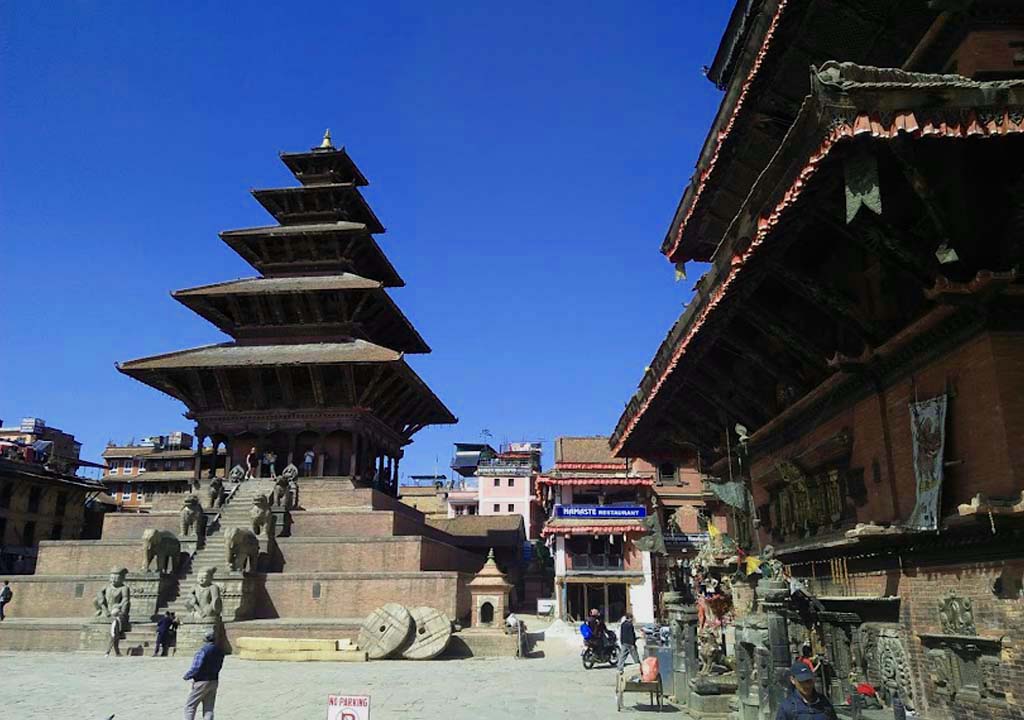 Situated a mere 20 kilometers northeast of the historic Bhaktapur City, Nagarkot stands as a hidden jewel, where the tranquility of village life meets the tapestry of cultural diversity. Spanning from an altitude of 4594 feet to a lofty 6923 feet, this region offers a rare blend of serene natural beauty and rich ethnic heritage. As the third hill station within the renowned Kathmandu Valley, Nagarkot not only boasts its own enchantment but also benefits from the scenic backdrop of the Kathmandu Valley, a designated UNESCO World Heritage Site.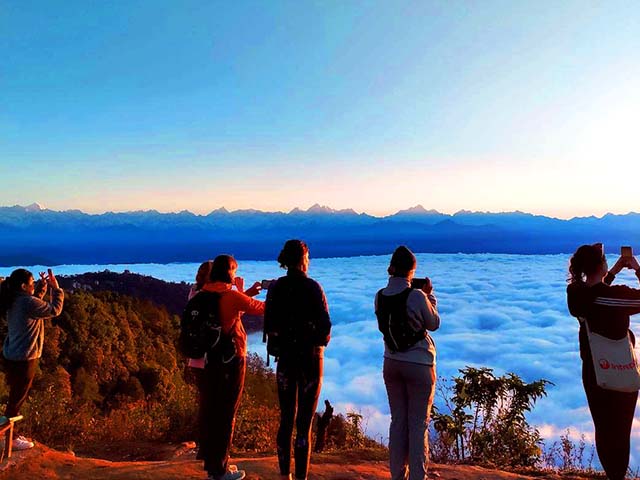 Kathmandu, the capital of Nepal, nestled between the giants of China and India in Southeast Asia, is a melting pot of history and heritage. Yet, for those seeking an escape from the urban hustle and a plunge into serene existence, the Niru Yoga Homestay, with its transformative meditation, invigorating hikes, and soul-soothing sound healing, extends an irresistible invitation.
Perched on the northeastern slopes, just below the Nagarkot hill station, Niru Yoga Homestay is a haven that promises an immersive experience in the essence of Nepal. Nestled at an elevation of 4500 feet above sea level, it offers an ideal vantage point to relish panoramic vistas and embark on a journey of self-discovery.
This retreat is not solely about yoga and meditation; it beckons you to explore the bounties of nature through daily hiking escapades. From leisurely village ambles to spiritual sojourns among ancient temples, and from serene forest walks to rejuvenating encounters with waterfalls and rivers, each step connects you with both the external world and your inner self. Furthermore, in proximity to Bhaktapur, another UNESCO World Heritage Site, your expedition turns into a fusion of time-honored history and personal evolution.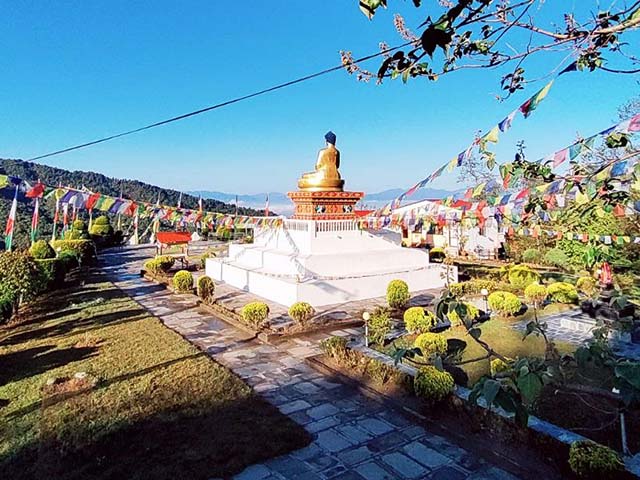 For the intrepid souls seeking more than just reprieve, Niru Yoga Homestay orchestrates yoga trekking and multi-day trekking journeys. These experiences transcend the physical and urge you to traverse the landscapes of your soul while feasting your eyes on the resplendent Himalayan vistas.
In a landscape dominated by conventional hotels, the charm of the homestay is a well-kept secret. It offers more than a mere place to rest – it opens the doors to a local family's embrace, allowing you to embrace their lifestyle, culture, and celebrations. This immersive encounter transforms your voyage from sightseeing into an enriching life experience.
As you embark on your Nepalese adventure, remember to choose between budget-conscious travel and indulgent luxury, tailored to your desires. Additionally, prioritize clean and safe dining without foregoing the joy of culinary exploration.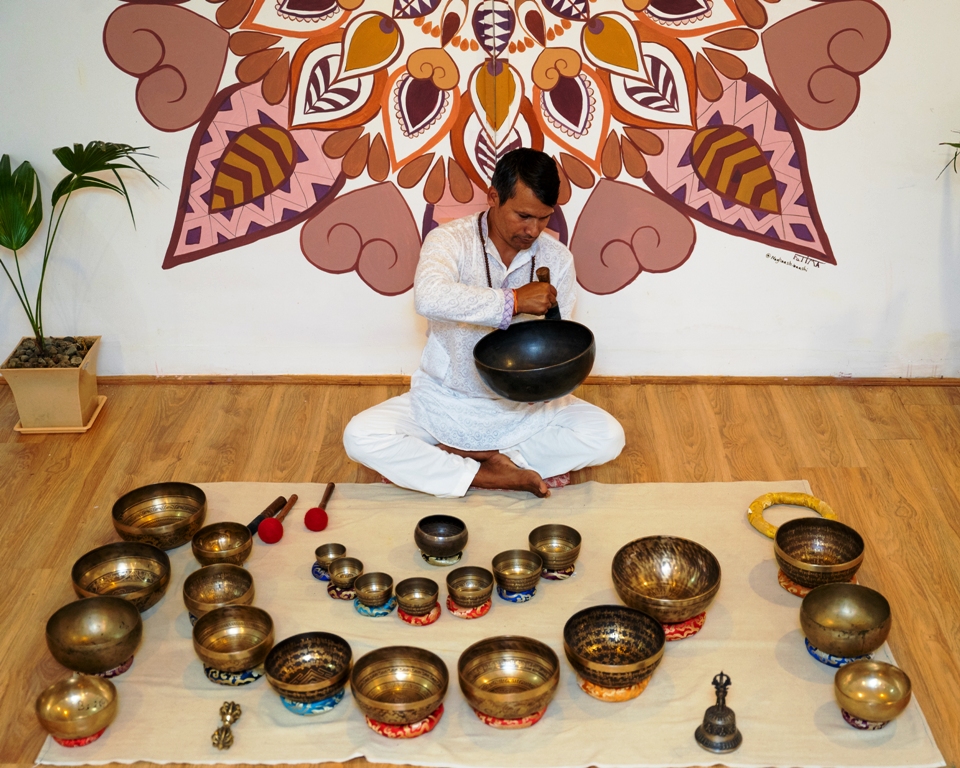 The Niru Yoga Retreat Center, with its authentic village life, cultural festivities, and yoga practices, presents a home that transcends borders. It extends an invitation not just to observe but to actively engage with the heart of Nepal. Encompassing the tenets of Hatha Yoga, meditation, and sound healing, the retreat guarantees holistic growth and a deep connection with your inner self, all amid Nepal's breathtaking landscapes.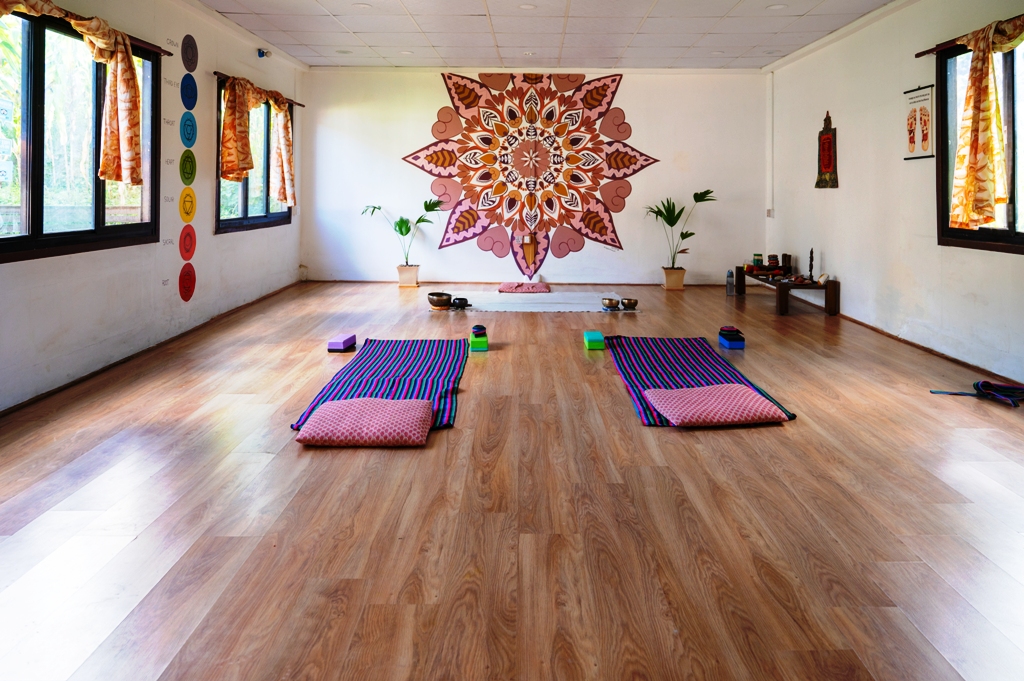 When charting your journey, consider the Niru Yoga Homestay's retreat packages. These offerings pledge not only a visit to Nepal but a voyage to the core of your being, all ensconced within the embrace of local hospitality and cultural exploration.