Karma Yoga & Volunteer Job in Nepal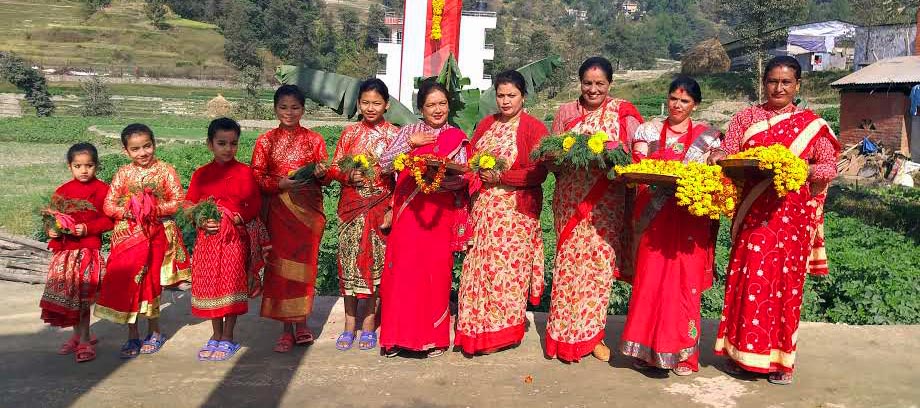 'Karma Yoga': A Unique Opportunity to Teach and Serve in a Local School
Introducing 'Karma Yoga,' an exciting new program designed to offer individuals the chance to make a meaningful impact by teaching part-time in a local village school for one month. Located amidst the picturesque hills of Nepal, a country known for its stunning landscapes, rich history, and warm hospitality, this program provides a wonderful opportunity to immerse yourself in the vibrant culture of Nepal while contributing to the education of young minds.
Nestled within the breathtaking Kathmandu Valley, the chosen location for 'Karma Yoga' offers a serene and inspiring setting for teaching and personal growth. The Kathmandu Valley is renowned for its ancient temples, traditional architecture, and spiritual heritage. As you navigate through the hills and valleys, you will witness the harmonious blend of tradition and modernity that characterizes this unique region.
The teaching commitment for 'Karma Yoga' entails half-day sessions, six days a week. Each day, volunteers will conduct approximately 3-4 classes, with each class lasting around 40 minutes. Following each class, there will be a short break to allow for relaxation and preparation for the next session.
To ensure personalized attention and a conducive learning environment, the number of children in each class will be limited to less than 10. The students in these classes typically range in age from 8 to 12 years, providing a diverse and engaging teaching experience.
As an added benefit, volunteers will have Saturdays free, as it is a designated holiday in Nepal. Additionally, on Fridays, the school day ends early, allowing volunteers to have reduced teaching hours and additional free time for personal exploration and relaxation.
It is important to note that the availability of the 'Karma Yoga' program may vary depending on the school's schedule and capacity. Therefore, if there are openings and resources available, we will be more than happy to arrange this unique experience for you.
In addition to the teaching opportunity, the 'Karma Yoga' program also includes a range of benefits to enhance your experience. You will receive two meals per day, ensuring you have nourishment and energy to carry out your teaching duties. Furthermore, you will have the opportunity to participate in two daily yoga classes, with the subjects of these classes varying to provide a well-rounded practice. These yoga sessions will help you relax, rejuvenate, and maintain a healthy mind-body balance.
To cater to your needs, unlimited drinking water will be provided throughout your stay. We also offer free Wi-Fi access, allowing you to stay connected with your loved ones and share your experiences with the world.
By joining the 'Karma Yoga' program, you will become a cherished member of our local community, experiencing the warmth and hospitality of Nepalese culture firsthand. You will have the chance to engage with the local families, immerse yourself in their traditions, and forge lasting connections.
Please note that due to the nature of the program, availability is subject to change. If you are interested in joining the 'Karma Yoga' program, we encourage you to reach out to us for more information and to check for availability. This is a unique opportunity to make a positive difference in the lives of children while embarking on a journey of personal growth and cultural immersion in the enchanting country of Nepal and the captivating Kathmandu Valley.
        Duration: Minimum 3 weeks, with the possibility of extending up to a full year based on school requirements.

·         Teaching school kids in subjects such as English, Math, Science, Dance/Music, or Sports.

·         Daily 2 yoga sessions to enhance your personal practice and well-being.

·         Breakfast and dinner included, ensuring you are well-nourished throughout your stay.

·         Saturdays designated as a full day of rest, allowing you to explore hiking and engage in other activities.

·         Enjoy holidays according to the government's public holiday schedule.

·         Evening meditation sessions to promote relaxation and inner peace.

·         Comfortable accommodation with rooms provided.

·         Unlimited drinking water and other necessary facilities to support your stay.

·         Free Wi-Fi access, keeping you connected with your loved ones and the world.

·         And much more to enhance your overall experience and make your 'Karma Yoga' journey unforgettable.
Duration: The program can start at any time, depending on the school's requirements and availability.
Teaching Certificate or Thank You Letter: Upon completion of the project, participants will receive a working certificate or a thank you letter as a token of appreciation for their dedication and contribution.
Niru Yoga Homestay with Retreat: Alongside the teaching project, participants will have the opportunity to experience the warm hospitality of Niru Yoga Homestay, which offers additional facilities and services to enhance your stay.
Customized Project Arrangements: We understand that each school and volunteer may have specific requirements. Therefore, we are flexible and willing to search and arrange projects that align with your preferences and needs. Please feel free to contact us for more information and to discuss your specific requirements.
For more detailed information about the program, project availability, and any other inquiries, we encourage you to reach out to us directly. Our team will be more than happy to assist you in finding the perfect opportunity to make a positive impact through 'Karma Yoga.'
Experience 'Karma Yoga' in Nepal: All-Inclusive Shared Room for just USD 25 per Day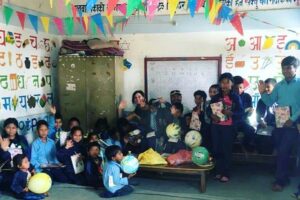 Cost Details:
Shared Room Charge: The cost for the program is USD 25 per day, which includes accommodation in a shared room.
Everything Included: This rate covers all the program benefits, including meals, yoga sessions, access to facilities, unlimited drinking water, Wi-Fi, and other amenities mentioned earlier.
By participating in the 'Karma Yoga' program at this affordable rate, you can embark on a fulfilling teaching experience while immersing yourself in the rich cultural heritage of Nepal.
For further information or to inquire about availability, please feel free to contact us. We are here to assist you in making your 'Karma Yoga' journey a memorable and transformative one.​
Our popular yoga retreat packages.