Two days yoga retreat package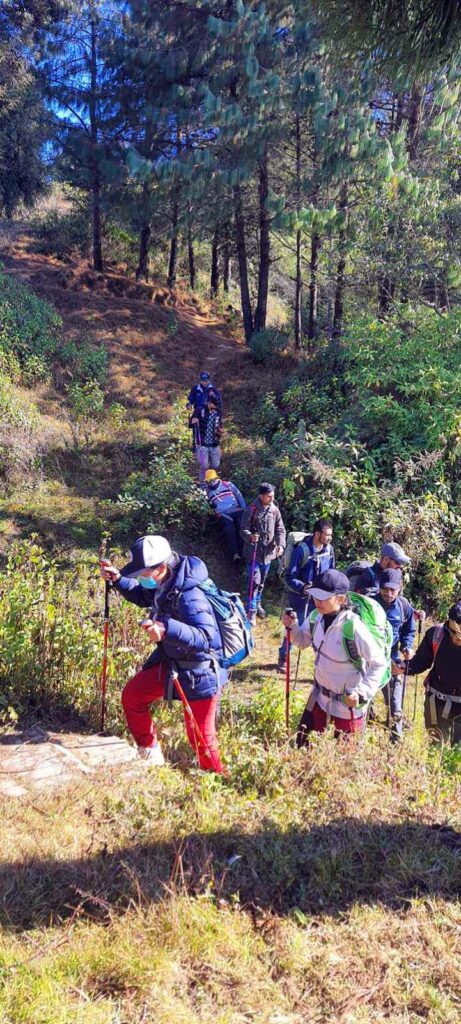 Niru Yoga Homestay with Yoga Retreat Center offers a two-day, one-night retreat package. If you have more time, we also provide four-day, six-day, and other retreat options. If you're searching for the best yoga retreat in Kathmandu, please follow us on Instagram, where we have received almost 99.9% positive reviews. During this retreat, we arrange three yoga classes, two hiking sessions, five meals, one Jalneti class, three Pranayama classes, and an evening sound healing class.
If you're able to visit on a Friday, it would be ideal. On Sunday, we don't have yoga classes, but we offer various other activities such as cooking classes, campfires, special sound healing sessions, and more.
Here are some additional details:
The two-day retreat includes a full day and night of activities.
Check-in time is before breakfast at 10 am.
Check-out is the following day after lunch at 3 pm.
You will receive five meals during your stay.
Two hiking sessions are included.
Two yoga classes will cover pranayama, sound bowl meditation, and Jalneti.
There will be one dedicated Jalneti class.
Additional amenities include a sauna bath, chair massage, and a special sound healing session (available on Sundays or by special request).
Please note that on Sundays, we don't have yoga or hiking activities. If you'd like to participate in yoga and hiking, please consider changing your date or refer to our Sunday activities page.
If you have any further questions or need assistance, feel free to ask.
Check in time 10am
10:00am – Breakfast
11:15am- Hiking
2:30pm – Lunch
2:30 -5:30pm- Rest
5:30 – Tea time
6:00 – 7:30 Yoga Class: asana, pranayama, mantra and meditation
7:30pm – Dinner
9:00 Bed time
2nd-day activity Schedule 
7:00 am – weak-up 
7:30 am – Tea time 
7:45 am – Jal Neti (Nasal Cleaning)
8:00 -9:30 am– Yoga Class: asana, pranayama, mantra, and meditation.
10:00am -10:40am – Breakfast & Tea or Coffee
11:15 am- start hiking
2:30pm – Lunch & Tea
after lunch Check out from the Homestay
US $ 96 
Per person / Shared room charge
Including Everything
US $ 190
Two person / Single room charge
Including Everything