Nepal Yoga Holidays Retreat Package in Kathmandu valley.
Best Yoga Holyday in Nepal
Yoga plays an important role in development of one's qualities. Yoga alone can fix and increase your bone flexibility, balance of muscles, improve blood circulation and so on. Best Yoga Holyday Retreat is made to combine all this knowledge and provide it in the best way possible.
If you're going through tough times, have a mental illness, or have any other problems, you are welcome to join our yoga holiday retreat. We will be involved in yoga, meditation and pranayama which will be done in lush forest and hills with beautiful scenery all around.   
Niru Yoga Retreat Center has been providing best yoga retreats in Nepal and recently we've come up Yoga Holiday Retreat which is even more enjoyable! Yoga classes in Hills and Himalayas, hiking through lush forest, Nepali meal and much more!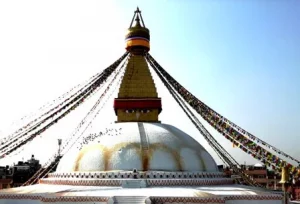 Why us for yoga holyday in Niru Yoga Homestay?
We offer comfortable rooms with 24 hour running hot water, Yoga classes twice a day, a local natural hiking through lush forest and spiritual temples, and some of the delicious Nepali dishes thrice a day.
We also offer Yoga Trek in Himalayas with Government Licensed Guide. For more information you can contact us or visit the retreat page. Niru Yoga Home Stay with Yoga Retreat Center is surrounded by hills with lush forest and organic farmland. We are also surrounded with temples of different Hindu gods which has different and interesting origination stories. 
The rooms are big enough to enjoy your own privacy but you are always welcome to take part in our daily life. You can take part in kitchen with Niru and learn how Nepali dishes are made! We are very flexible, and try to make your stay to your liking.
please choose your best plan and yoga retreat package below link. 
Activities in Retreat center.