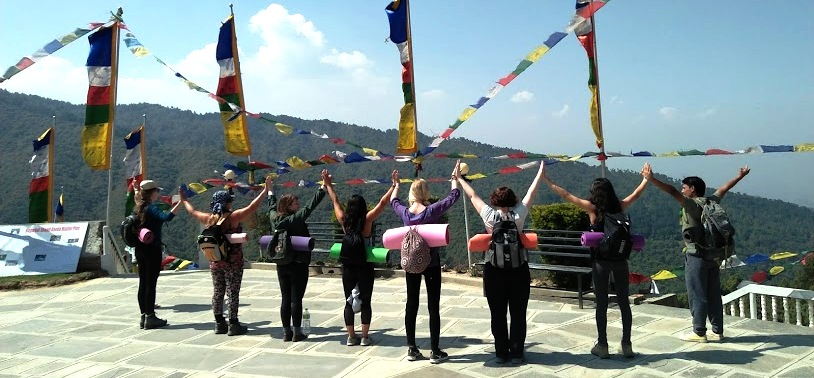 Discover the Amazing Yoga Holiday in Nepal's Kathmandu Valley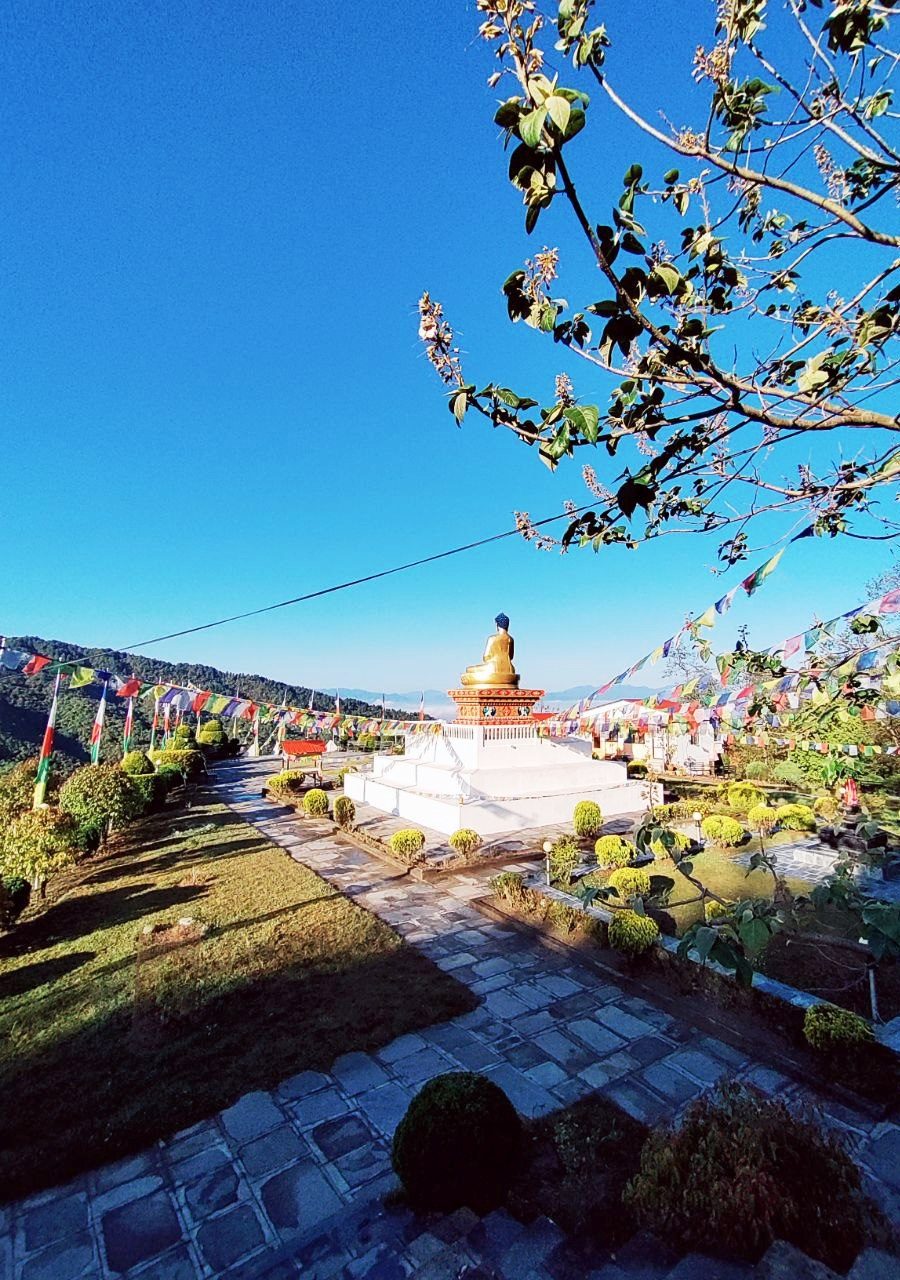 Today's stressful lifestyle has led many people to search for inner peace and make positive changes in their lives. If you're seeking tranquility for your mind and body, look no further than our yoga retreat. We are the perfect destination to fulfill your desires.
Embark on a transformative journey that will rejuvenate your body and calm your mind. Our top-notch yoga program, complemented by breathtaking hikes, caters to all levels of experience. You'll have the opportunity to deepen your practice amidst the stunning beauty of Kathmandu Valley.
Escape the pressures of daily life and treat yourself to a well-deserved holiday that revitalizes your entire being. Our retreat serves as a peaceful sanctuary for relaxation and self-discovery. Experience the holistic power of yoga as it detoxifies your body and restores balance in a serene and nurturing environment.
Immerse yourself in the ancient wisdom of yoga under the guidance of our expert instructors. Whether you're a beginner or an experienced yogi, our classes are designed to meet your individual needs, enabling you to unlock the full potential of this ancient practice.
Even if you have limited time, our program offers a compact yet impactful holiday experience that spans just a few weeks. We believe that even a brief escape can bring about remarkable positive changes in your life. Explore a variety of yoga styles and techniques as we offer an all-in-one yoga experience tailored to your preferences and goals.
Venture beyond the confines of the mat and immerse yourself in the rich cultural heritage of Nepal. Visit awe-inspiring world heritage sites, embark on delightful village walks, and find solace in the lush jungles through invigorating hikes. Each day will bring new adventures, allowing you to connect with nature and find inner peace.
At our yoga retreat, happiness is contagious. Our warm and friendly atmosphere ensures that smiles are ever-present, and a positive aura fills the air. With glowing reviews from guests worldwide, our retreat is celebrated as the ultimate home away from home.
Experience the joy of diverse yoga classes, with each day offering a unique and engaging session. From invigorating flows to soothing practices, you'll have the opportunity to explore different styles and deepen your understanding of yoga.
Embark on the best yoga holiday in Nepal's Kathmandu Valley, where relaxation, exploration, and personal growth intertwine to create a truly transformative experience. Join us on this incredible journey that will leave you feeling refreshed, inspired, and deeply connected to the essence of yoga.
Why Choose Niru Yoga Homestay for Your Yoga Holiday?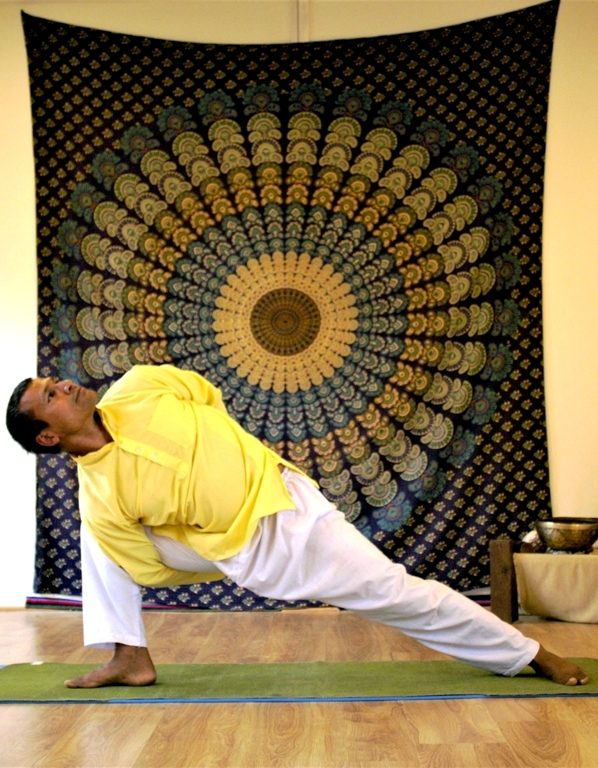 At Niru Yoga Homestay, we strive to provide an exceptional yoga holiday experience that combines comfort, spirituality, and immersion in nature. Here's why you should choose us:
Comfortable Accommodation: Our homestay offers cozy rooms equipped with 24-hour running hot water, ensuring a comfortable stay throughout your yoga holiday.
Daily Yoga Classes: Immerse yourself in the practice of yoga with our twice-daily yoga classes. Led by experienced instructors, these sessions cater to all levels and provide an opportunity to deepen your practice.
Local Natural Hiking: Explore the breathtaking beauty of the Kathmandu Valley with our guided hikes through lush forests and visits to spiritual temples. Connect with nature and find serenity in these tranquil surroundings.
Authentic Nepali Cuisine: Indulge in the flavors of Nepal with our delicious Nepali dishes, served three times a day. Experience the richness of traditional Nepali cuisine and savor the authentic flavors prepared with love.
Yoga Trek in the Himalayas: For the adventurous souls, we offer a unique Yoga Trek in the Himalayas, accompanied by a Government Licensed Guide. Immerse yourself in awe-inspiring landscapes and combine the power of yoga with the majestic beauty of the Himalayas.
Surrounded by Nature and Spirituality: Niru Yoga Homestay is nestled among hills, lush forests, and organic farmland, creating a peaceful and serene environment for your yoga journey. The surrounding area is adorned with temples dedicated to different Hindu gods, each with its own fascinating origin story, adding a spiritual dimension to your stay.
Privacy and Participation: Our spacious rooms offer privacy for personal relaxation, but you are always welcome to immerse yourself in our daily life and activities. Join Niru in the kitchen and learn the art of Nepali cooking, fostering a deeper connection with the local culture.
Flexibility and Personalization: We prioritize your satisfaction and strive to make your stay tailored to your preferences. We are flexible and adaptable, ensuring that your experience at our homestay aligns with your desires.
Please click the link below to explore and choose the best plan and yoga retreat package that suits your needs. For more information, feel free to contact us or visit our retreat page.
Embark on a remarkable yoga holiday at Niru Yoga Homestay, where comfort, spirituality, and personalized experiences intertwine to create a truly transformative journey of rejuvenation and self-discovery.
Activities in Retreat center.