Four days yoga retreat package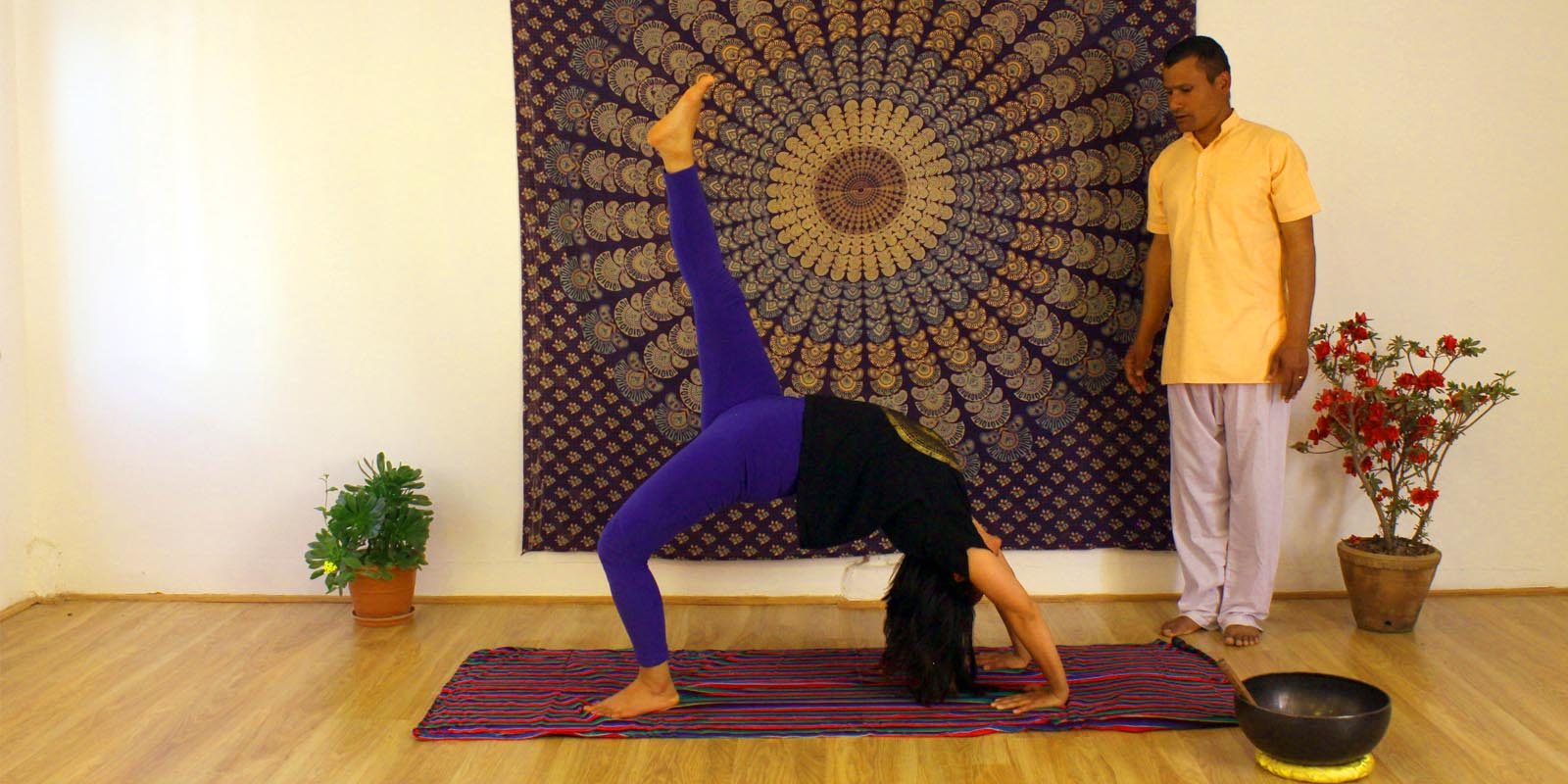 Experience a 4-day yoga & hiking retreat at Niru Yoga Homestay.
If you have more time, Niru Yoga Homestay, in collaboration with our yoga retreat center, offers a variety of retreats ranging from four to six days, as well as other options, all accompanied by invigorating hiking experiences. If you're seeking the ultimate yoga retreat in Kathmandu, look no further. Join us on Instagram, where we proudly maintain an almost 99.9% positive feedback from our guests.
During this retreat, we offer a comprehensive program that includes two yoga classes per day, allowing you to fully immerse yourself in the practice. Each day, we embark on a unique hiking adventure, exploring the breathtaking natural beauty of Nepal. To nourish your body, we provide three delicious organic meals per day. Additionally, every morning, we offer a Jalneti class, followed by Pranayama and sound healing sessions during each yoga class. As a special treat, on Sunday nights, we hold a dedicated sound healing class accompanied by a rejuvenating Sauna bath experience.
On Sundays, while we don't have yoga or hiking activities, we offer a range of other engaging pursuits to enrich your retreat experience. These activities include immersive cooking lessons, cozy campfire gatherings, exclusive sound healing sessions, and more.
Join us at Niru Yoga Homestay for an unforgettable retreat where you can deepen your practice, connect with nature, and nurture your overall well-being. Choose from our various retreat packages and embark on a transformative journey of self-discovery.
Check in time 1pm (before lunch)
7:00 am – wakeup
7:30 am – Tea time
7:45 am – Jal Neti (Nasal Cleaning)
8:00 -9:30 am–

Yoga Class: asana, pranayama, sound heling, mantra, & meditation.

10:00am -10:40am – Breakfast & Tea or Coffee
Check out Time (After breakfast)
11:15 am- start hiking
2:30pm – Lunch & Tea
Check in time 1pm (before lunch) 
2:30 pm – Rest time 
5:30 pm – Ayurveda Tea time 
6:00 pm – Yoga Class: asana, pranayama, sound heling, mantra, & meditation.
8:00 pm– Dinner with Tea
8:30pm – Camp fire (Sunday)
9:00 pm- bed time
(Everyday same schedule but different hiking and others)
Spicial sound healing and Sauna bath only Sunday
Accommodation:
Clean and comfortable rooms with hot water, bathroom, Western toilet, sheets, pillows, and blankets.
Triple, double, or single occupancy available.
 

Three healthy and delicious vegetarian meals per day.

Meals are prepared using organic ingredients.
Facility
Unlimited purified water.
Two daily yoga classes with pranayama, mantra, mudra, and sound healing.
Daily nasal cleaning (Jal Neti).
Meditation sessions in the jungle.
Sauna bath (available on Sundays).
Massage chair (available on Sundays).
Beautiful yoga hall and garden.
Free high-speed Wi-Fi access.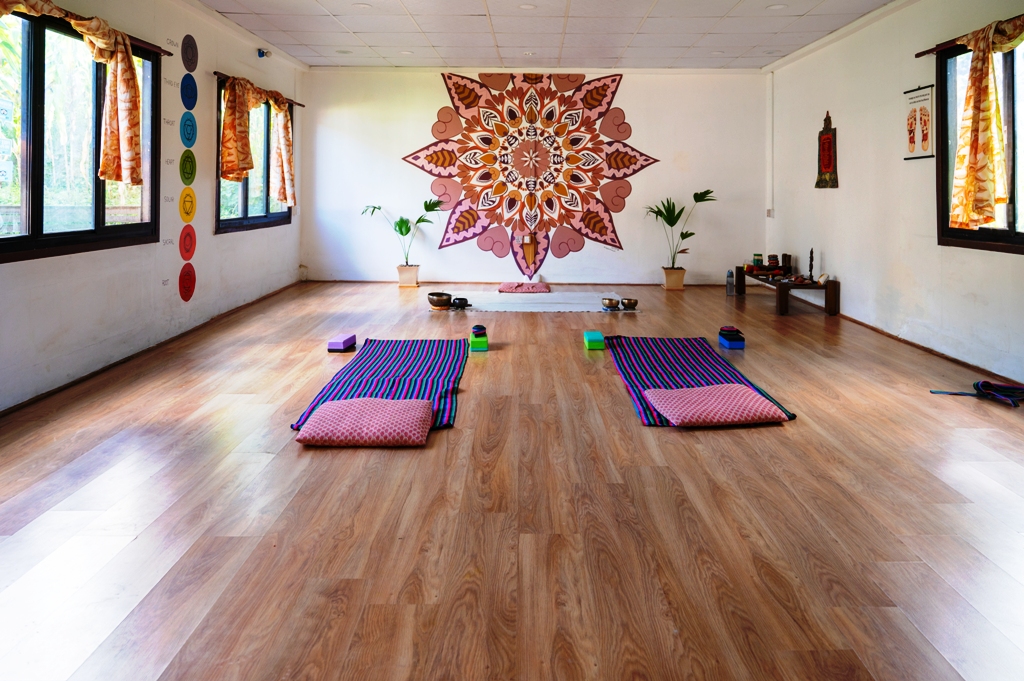 Activities:​
Daily excursions, including walks to nearby waterfalls, cave visits, jungle walks, bird-watching walks, and beautiful treks in Kathmandu Valley and beyond.
Laundry service.
Cooking classes.
Campfire activities (on Sundays).
Opportunity to play local games.
Additional Services:​
Airport pick-up and drop-off can be arranged at an extra cost.
Airport pick-up and drop-off can be arranged at an additional cost. In addition, we offer group pickup services and can assist in arranging a city tour vehicle for your convenience.
During your retreat, Sundays offer special activities. Although there are no yoga classes or hiking on that day, we provide the following experiences:
Cooking class: Learn and participate in preparing meals by joining our cooking class in the kitchen.
Sauna bath: Enjoy a relaxing sauna bath in the evening to unwind and rejuvenate.
Campfire: Depending on the season, we can arrange a campfire for a cozy gathering.
Chair massage: Treat yourself to a soothing massage experience in a comfortable chair.
Special sound healing: Experience the therapeutic benefits of a sound healing session with sound showering after dinner.
Please note that these activities are exclusive to Sundays, adding a touch of variety and relaxation to your retreat experience at Niru Yoga Homestay
Unforgettable Sunrise and Sunset Hiking Experience with Panoramic Himalayan Views at Niru Yoga Homestay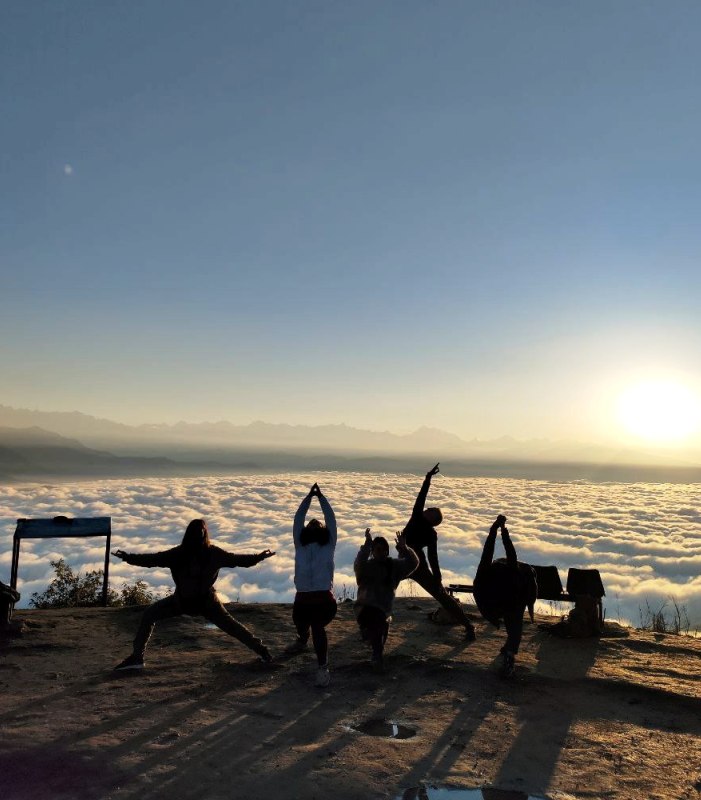 Niru Yoga Homestay offers a special Sunrise and Sunset hiking experience at an additional cost. This program entails departing one hour before sunrise and ascending to a hill station at an elevation of 2,110 meters. From this vantage point, you will be treated to an extraordinary panorama of the Himalayas, including the magnificent Mount Everest, which reaches a staggering height of 8,848.86 meters. On clear days, you can even spot six of the highest Himalayan peaks over 8,000 meters in addition to other stunning mountain ranges.
After witnessing the sunrise spectacle, the hiking adventure commences, taking you from the hilltop back to the homestay. This downhill hike typically spans approximately 4-5 hours. Along the way, you will have the opportunity to explore various attractions, including the Peace Palace at Santi Danda, a Tamang community village, forested areas, a refreshing waterfall for swimming, and tranquil riverside spots for meditation. Additionally, you will cross a suspension bridge before returning to the homestay, where a delicious breakfast awaits.
During this hiking experience, there won't be a morning yoga class or a separate day hike. If you're interested in participating, we recommend booking in advance or coordinating the plan during your retreat stay.
Join us at Niru Yoga Homestay for this unforgettable hiking adventure and immerse yourself in the natural beauty of Nepal's Himalayan landscape.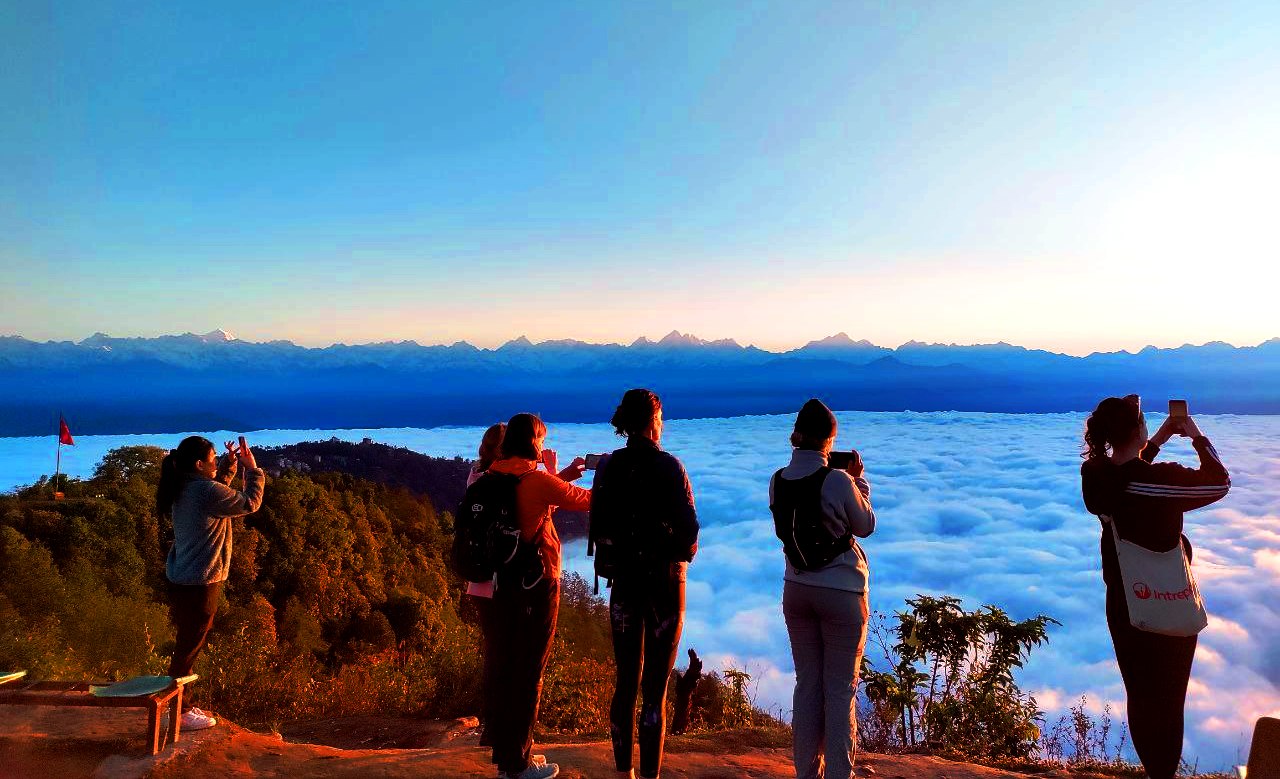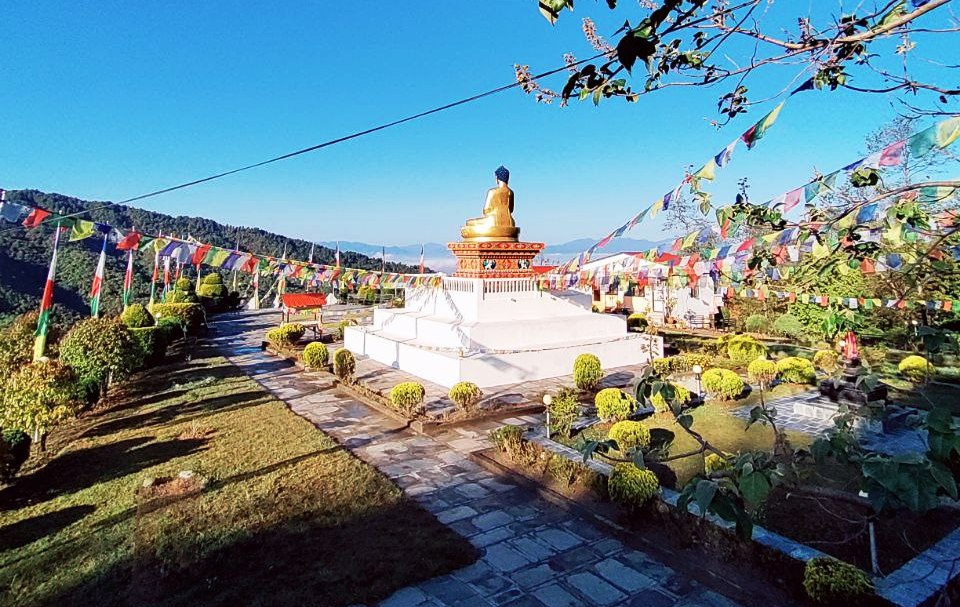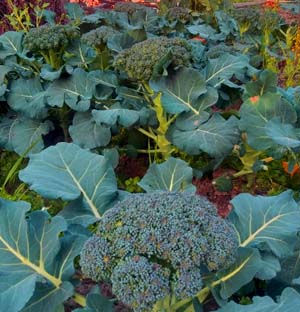 The homestay strives to provide nourishing, clean and tasty vegetarian food. The homestay gets about 75% of its food (depending on the season) directly from our organic homestay farm. Our food is prepared in traditional Nepalese fashion with a wood fire on an earthen stove. At the homestay you can also enjoy all the fruits available ripe from our own trees.
Three meals a day of freshly cooked vegetarian food are provided in the dining area overlooking the mountains to the north of the homestay. The kitchen will accommodate any special dietary needs. If you wish to learn how to make the food at the homestay, you are always welcome to assist in the kitchen.
The menu varies daily and typically includes the following:
(If you have special dietary requirements it's a good idea to communicate it to the organizer when making a reservation)
Ayurvedic herbal tea, coffee, green tea, white tea, porridge with dates and raisins or coconut, bananas, papaya, or chickpeas.
Other breakfast offerings may include samosa, Pinecake, parantha, uppama, and Nepalese breakfast.

Dal (pulses), Bhat (rice) vegetables (pumpkin, carrot, cauliflower, peas, spinach, etc.), Roti (bread). Khichadi (Mix rice with vegitables)

Pulau (Special rice) with some homemade dinner
Green Salad (Green vegetables)
US $ 240 
Per person / Shared room charge
Including Everything
US $ 470
Two person / Single room charge
Including Everything
If we have a room available, we are pleased to offer a single room at the price of a shared room. Please note that certain rooms are equipped with air conditioning (A/C), and an additional cost may apply for those who require an A/C room.
we will not charge guests having an early morning or late flight and arrive earlier or leave later. Please lock your door when you are outside. 
Niru yoga homestay with retreat center, Bhaktapur give 10% discount for your booking. please used "LoveNiruYoga" this code to fill our booking form and send us email to get 10% discount for each person.
Note: this discount only for June to August. 
Yogi Rajan, our certified trekking guide experienced in guiding treks below 6000m, can assist in arranging a unique and adventurous virgin mountain yoga trekking experience at an elevation of 4500m. For more information or to make arrangements, please contact us. We look forward to providing you with an unforgettable journey combining trekking and yoga amidst the pristine beauty of the mountains.
Our popular yoga retreat packages.