yoga classes & peaceful yoga near Kathmandu & yoga hiking in Nepal
If you are searching for a best yoga retreat in Nepal or yoga studio near the Kathmandu valley & want to practice yoga in nature we are the best location to choose. We also provide everyday hiking and other activities like sauna and sound healing as part of the package. We have a beautiful yoga shala suitable for beginner to advanced levels.
Dear Guests, due to the winter holidays we will not be able to accept bookings between the 24th of December and 30 January. Thank you for your understanding.
Welcome to Niru Yoga Homestay! Best yoga retreat in Nepal
"Life is beautiful keep smiling"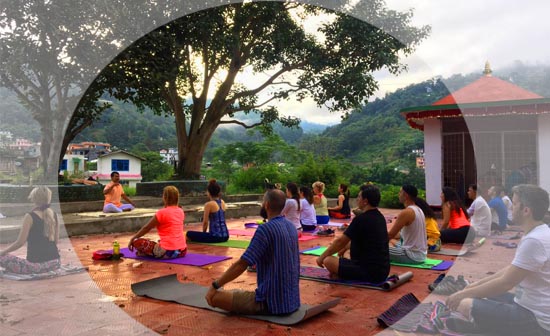 We offer two yoga sessions of 1:30 hours each day in beautiful surroundings with Pranayama, Mantras, Mudras and Meditation with Sound Healing.
We also include 3-4 hrs of hiking everyday in the nearby hills. For more information, please visit our daily schedule page.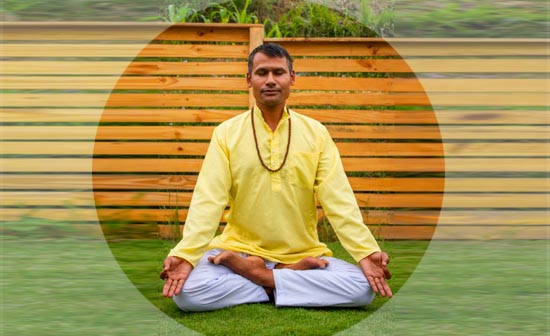 Meditation & Pranayam Session
If you want to dive deeper into meditation, sound healing, mantra, mudra, chakra healing or mindfulness, we offer specialised classes from Yogi Rajan.
These can be tailored for the individual's needs and are at an extra cost. Click here for more information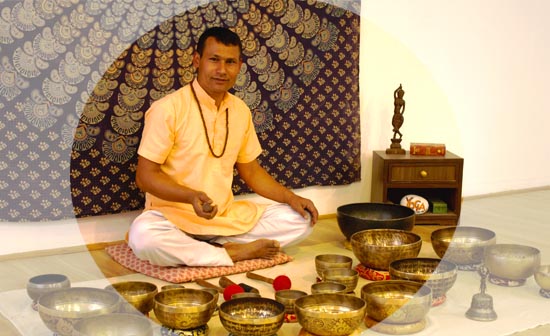 We offer flexible and relaxing options on a Sunday. 
You can choose from:
Cooking class with organic home grown produce.
social work, such as volunteer with school children or helping out at the temple.
Gardening for pleasure
Sauna or massage chair
Ending the day with sound healing, meditation and the campfire (in winter) 
Peace yoga retreat in Kathmandu valley
Niru Yoga Homestay is one of the best yoga retreat in Nepal. we provide peace yoga, pranayam, mantra, mudra, meditation, sound healing, hiking retreat provider centers in Kathmandu valley village Nagarkot Nepal; you will never forget about the classes and experience you have here. 
We give you the knowledge that will help you to have a more enriched life and include yoga and meditation in your life long journey.
Twice d

aily

 yoga classes with pranayam, meditation, sound healing.
Everyday hiking in the beautiful & natural surrounding area. 
Three organic vegetarian meals with unlimited ayurveda tea. 
Clean and comfortable room with a hot and cold shower.
On Sundays, sauna, massage chair, chakra sound healing, meditation, camp fire (in winter), cooking class, gardening & social work. 
Best Yoga retreat in
Nepal, Join
Today
Niru Yoga Homestay organizes 4, 6, 10, and 20 day yoga retreats. 
At Niru Yoga Homestay you can hike in the beautiful surrounding hills with rivers and waterfalls, and learn the names of new birds, plants and animals. Discover Ayurvedic herbs growing at your feet and learn how to use them. Practice peace yoga and meditation in peaceful and stunning surroundings.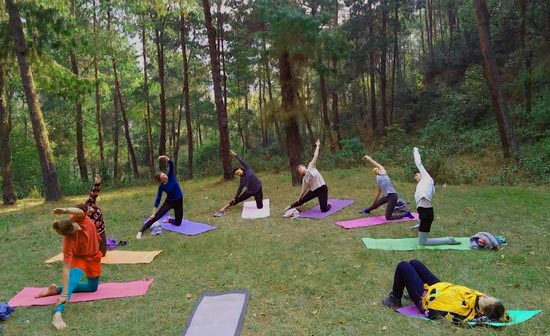 Join Niru Yoga Homestay, Bhaktapur before or after your trek.
Nepal is the premier destation for treking and also a beautiful destination for yoga. Our relaxing yoga retreat is near by the Kathmandu valley, only for kilometres from UNESCO World Heritage site of Bhaktapur. 
Prepare for your trek by starting your yoga & hiking journey here, we can also arrange your Himalayan adventure. 
Or unwind after your trek with yoga classes that will help you to restore your body and food to nourish your soul.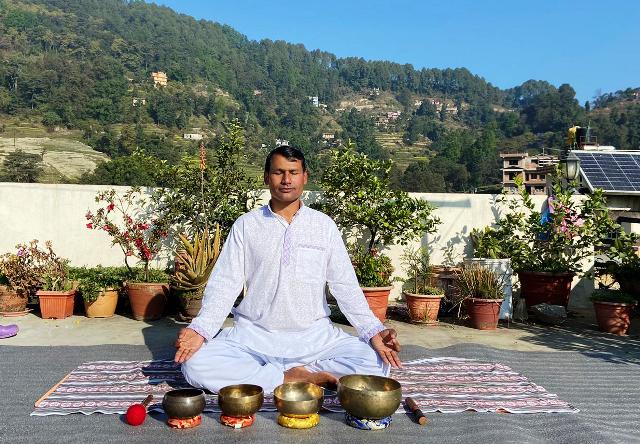 Join Niru Yoga Homestay, Bhaktapur for an extended stay to experience true calmness.
In this retreat, not only can you visit the UNESCO World Heritage site of Bhaktapur, you can hike in the beautiful surrounding hills with a guide.
Included are daily morning and evening yoga classes, pranayama, mantra chanting, sound healing, mudra and other rejuvenating activities.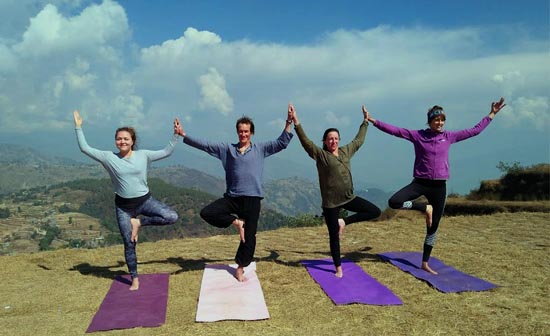 Join Niru Yoga Homestay, Bhaktapur for the ultimate 10 day Ayurvedic detox. 
In this retreat you will detox through eating specially chosen vegetables from the organic farm and drinking Ayurvedic teas. A fasting day is also included in the program, as well as:
An information session on ayurvedic medicine and how to prepare some simple recipes.
Sightseeing in the near by UNESCO World Heritage site of Bhaktapur.
Hiking with the guide in the beautiful surronding hills. 
What our clients say (organic review 😊)
We feel proud to have 100% good reviews
A place of joy, peace and beauty. Food is simply amazing. Thank you Niru for such a great treat ! Yoga classes are excellent and treks very fun and beautiful. Perfect place to rest and feel completely taken care of/ part of the family
One of those magical places you find that can't put into words. You must come if your in Nepal and stay for more than just a few days to really get into the great vibe Food and people and area are so perfect for wellbeing
The homestay was welcoming and with everything that you need for a full immersion and reset- a kind and wonderful family, in beautiful surroundings , generous delicious and healthy meals, yoga and fabulous hikes across the surrounding valley. I can't recommend it enough !
"Begin your journey for a better life with yoga, pranayama & meditation"
WhatsApp is the easiest way to contact us.