yoga classes & peace yoga studios near Kathmandu & breathe yoga hiking in Nepal
if you are searching yoga studio near the Kathmandu valley & want to breathe yoga in nature? we are the best destination you are choosing. We also provide everyday hiking and other activities. We have beautiful yoga shala and sweet & simply yoga class for beginer to export level.
Welcome to Niru Yoga Homestay!
"Life is beautiful keep smiling"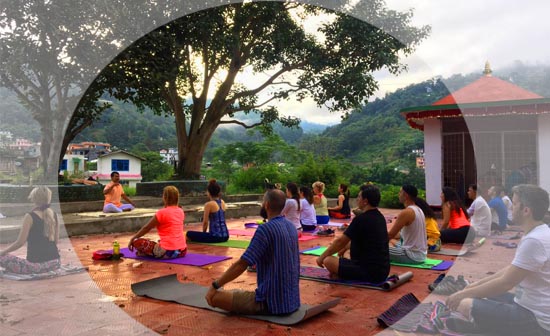 We offer 1hrs. 30 min. Yoga class twice a day and also drop-in yoga class per day. For more information, please visit our daily schedule page.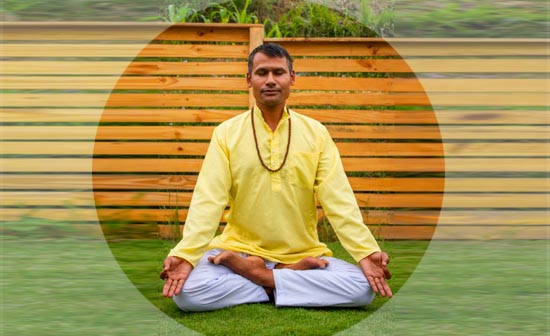 We offer 1hrs. 30 min. Yoga class twice a day including meditation class. 
We also practice meditation in the jungle.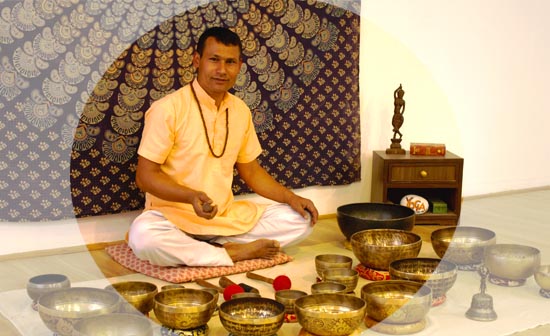 Pranayam and sound healing
30min everyday twice sound healing and Pranayam class is the part of our retreat. We offer spicily sound healing class on Sunday and rest of class we used hilling bowl for meditation.
Get the knowledge that never fails
Niru Yoga Homestay is one of the best yoga retreat centers in Nepal; you will never forget about the classes and activities done here.
We spread knowledge that will help you to have a better life with yoga and meditation!
Daily twice yoga class with pranayam, meditation, sound healing.
Everyday different natural hiking surrounding home area 
Three time organic vegetarian meal with unlimited ayurveda tea. 
Clean and comfortable room with 24hr hot and cold shower.
Sauna bath, camp fire and chanting with cooking class. 
Niru Yoga Homestay organizes 4, 6, 10, and 20 days yoga retreats. 
At Niru yoga Homestay you can easily go for a walk in the hills, rivers and waterfalls, and learn the names of the new birds, plants and animals. Discover Ayurvedic herbs growing at your feet and learn how to use them. Practice yoga and meditation in peaceful and stunning surroundings.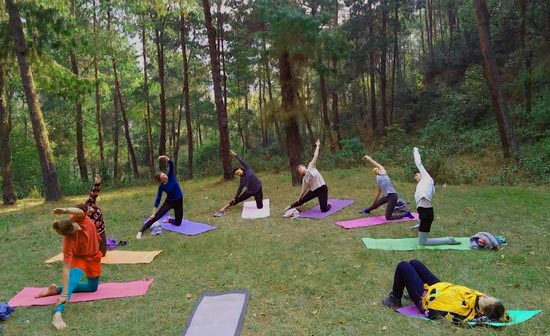 4 days relaxing yoga retreat
Introduction "Yoga for everyone". Yoga is practiced in every corner of the world, including Nepal, where it is practiced in almost every village and city. Rich in flora and fauna, Nepal is a beautiful destination for yoga tourists. Come and feel the beauty and silence that inspired the Rishis and Nurtured the hearts of yogis. Experience traditional rural Nepalese culture, while culturing your inner silence.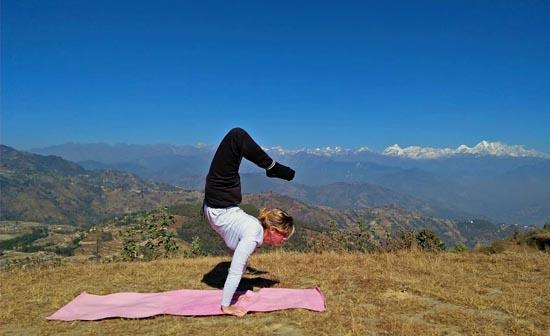 6 days detox yoga retreat
Join Niru Yoga Homestay with yoga retreat center for an amazing week of hiking, trekking, and city yoga retreat in Nepal. In this retreat, you will visit natural places and world heritage sites in the country. More than that, you will also experience daily morning and evening yoga classes, Pranayama, Mantra chant, Hawan (fire puja), Sound Healing, Water Meditation, Mudra and other rejuvenating activities and yoga class in Kathmandu Nepal.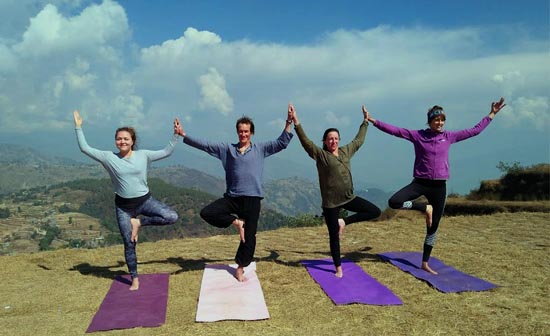 10 days Ayurveda detox retreat
Niru Yoga Homestay with yoga retreat center provide 8 days mindfulness meditation and yoga retreat. In this retreat we have three time organic food, two time yoga class, water meditation, Jal Neti and other activities. We also healing to student and teach about sound healing and other activities. Every day hiking in natural place and yoga class in Kathmandu Nepal.
We feel proud to have 100% good reviewsOur 100% happy guest from Google review, TripAdvisor, Book yoga retreat, Airbnb and Facebook.
A place of joy, peace and beauty. Food is simply amazing. Thank you Niru for such a great treat ! Yoga classes are excellent and treks very fun and beautiful. Perfect place to rest and feel completely taken care of/ part of the family
One of those magical places you find that can't put into words. You must come if your in Nepal and stay for more than just a few days to really get into the great vibe Food and people and area are so perfect for wellbeing
The homestay was welcoming and with everything that you need for a full immersion and reset- a kind and wonderful family, in beautiful surroundings , generous delicious and healthy meals, yoga and fabulous hikes across the surrounding valley. I can't recommend it enough !
"Begin your journey to a better life with yoga, pranayama & meditation"
WhatsApp is the easiest way to contact us.