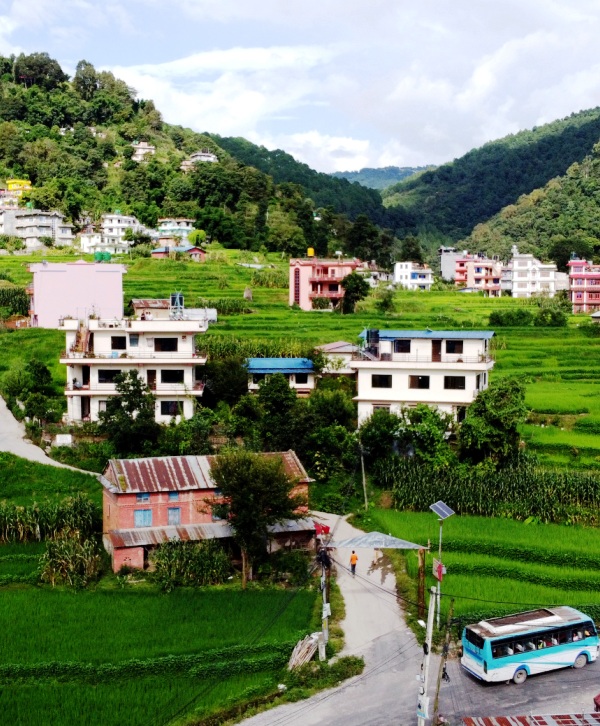 In the tranquil landscapes of Nepal, nestled amidst the awe-inspiring beauty of the Himalayas, Niru Yoga Retreat Center stands out as the unrivaled No. 1 provider of yoga retreat experiences. With a reputation built on authenticity, transparency, and unwavering commitment to guest satisfaction, Niru Yoga Retreat Center has earned its place as a beacon of excellence in the world of yoga retreats. Let's explore the reasons why this retreat center reigns supreme:
Authentic Reviews, No Fake Promises:
Niru Yoga Retreat Center takes pride in its commitment to genuine guest feedback. Unlike some competitors who resort to fake reviews, Niru Yoga Retreat Center's reviews are a testament to their dedication and the remarkable experiences they offer.
Transparent Pricing:
At Niru Yoga Retreat Center, you get what you pay for—no hidden charges, no surprises. Unlike other retreats that lure guests with low initial prices and tack on additional costs for amenities like water, toilet paper, extra food, or drinks, Niru Yoga Retreat Center maintains a fixed and honest pricing policy.
Verified Photography:
Trust is paramount at Niru Yoga Retreat Center. They capture every moment with their own camera, ensuring that the photos on their website accurately represent the facilities and surroundings, eliminating any discrepancies between expectation and reality.
Decades of Experience:
With 24 years of yoga teaching experience, Niru Yoga Retreat Center boasts a team of seasoned instructors who guide guests through their yoga journeys with wisdom and expertise.
Diverse Reviews:
Prospective guests are encouraged to consider various review sources, not just Google and Facebook. This transparency ensures that you're making an informed decision before booking your retreat.
Direct Communication:
In an era where direct communication is vital, Niru Yoga Retreat Center offers direct contact with the owner and staff through their website. This fosters a more personalized and reliable booking experience.
Exceptional Responsiveness:
Niru Yoga Retreat Center prides itself on its rapid response rate, approaching 99%. Their extensive FAQs page also provides answers to common questions, ensuring guests are well-informed.
Guided Exploration:
One distinctive feature is their government-licensed trekking guide, who accompanies guests on daily excursions. This personal touch sets them apart from competitors who merely mention hiking without providing a guide.
Inclusive Retreat Costs:
While many retreats charge extra for activities like hiking, sound healing, chakra healing, and sauna baths, Niru Yoga Retreat Center includes these experiences in the retreat cost, offering exceptional value.
Farm-to-Table Cuisine:
Niru Yoga Retreat Center sources most of its food from its own garden, supplemented by local markets. This commitment to fresh, quality ingredients ensures that guests enjoy healthy and delicious meals.
Extended Stays Welcome:
The fact that many guests initially plan to stay for a few days but end up extending their visit to more than three months is a testament to the incredible atmosphere and positive energy at Niru Yoga Retreat Center.
In conclusion,
Niru Yoga Retreat Center's unwavering dedication to authenticity, transparency, quality, and guest satisfaction sets it apart as the foremost choice for a transformative and enriching yoga retreat experience in Nepal. When you choose Niru Yoga Retreat Center, you're not just choosing a retreat; you're choosing a path to lasting well-being and happiness.