Two days yoga retreat package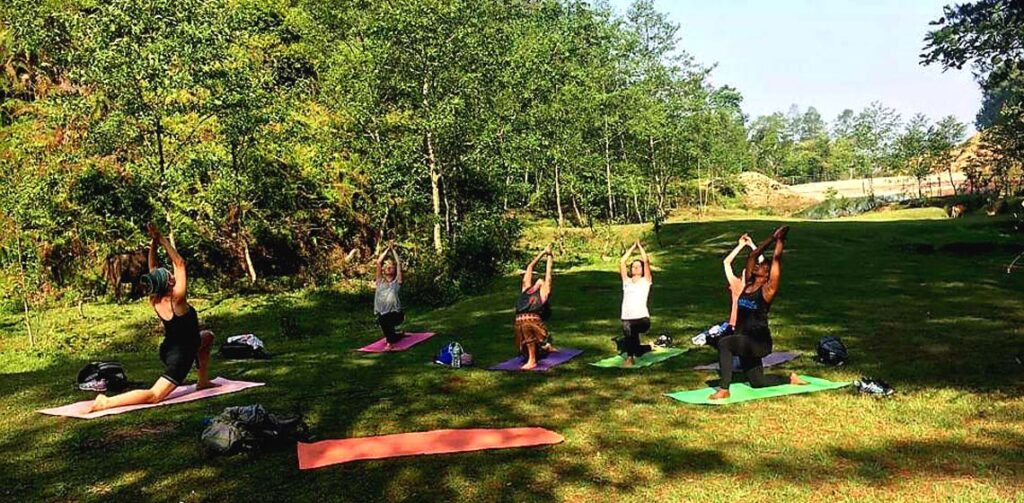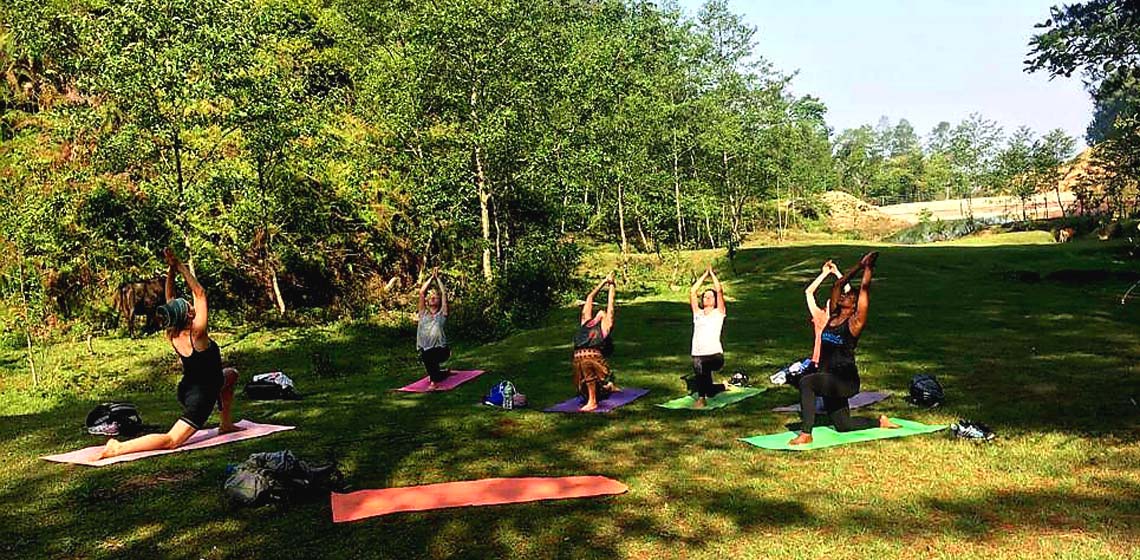 Niru yoga homestay with yoga retreat center provides 2 days one-night retreat package if you have time to stay more we have 4 days, 6 days, and other retreats. If you are searching best yoga retreat in Kathmandu please follow us on Instagram and we have almost 99.9% good reviews. in this retreat we arrange three yoga classes, two hiking, 5 meal, one Jalneti class, 3 Pranayama class, sound healing in an evening class. 
If you are coming Friday is best for you. every Saturday we don't have yoga class but other more activities we will provide likes cooking class, campfire, sound healing special class and others.
Check in time 10am
10:00am – Breakfast
11:15am- Hiking
2:30pm – Lunch
2:30 -5:30pm- Rest
5:30 – Tea time
6:00 – 7:30 Yoga Class: asana, pranayama, mantra and meditation
7:30pm – Dinner
9:00 Bed time
2nd-day activity Schedule 
7:00 am – weak-up 
7:30 am – Tea time 
7:45 am – Jal Neti (Nasal Cleaning)
8:00 -9:30 am– Yoga Class: asana, pranayama, mantra, and meditation.
10:00am -10:40am – Breakfast & Tea or Coffee
11:15 am- start hiking
2:30pm – Lunch & Tea
after lunch Check out from the Homestay
US $ 95 
Per person / Shared room charge
Including Everything
US $ 190
Two person / Single room charge
Including Everything