Ten days detoxifying Ayurveda yoga retreat Nepal
Detoxifying Ayurveda Yoga Retreat – This is a comprehensive outdoor expedition course that enables the practitioner to build up life skills, stress management, mindfulness, team building, leadership skill, among others.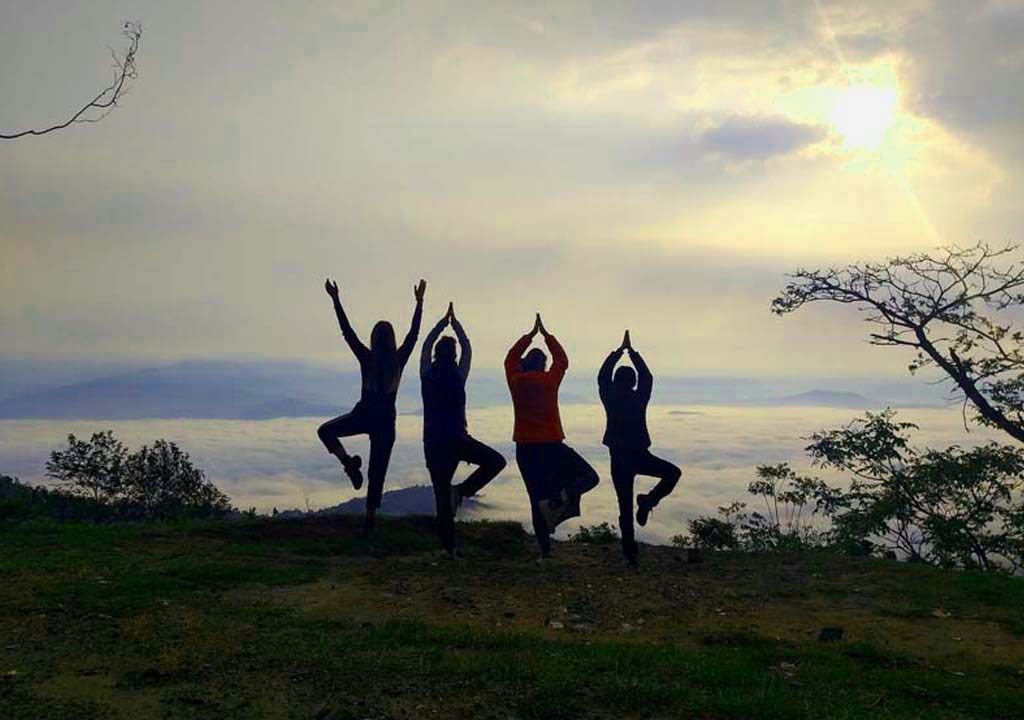 Yoga has become a way of life in the contemporary world, including Nepal. As the product of the modernity, alienation, depression and individualization have adversely impacted our traditional beliefs, cultures, and inner-selves. Yoga Home Nepal aims to preserve the yogic traditions of Nepal. We will show you how we are doing this pragmatically in various conditions. Come as a guest and go as a family friend. You will definitely enjoy the delicious traditionally prepared Nepalese food, the smiles in the eyes of the people you meet and the hope and inspiration you experience.
We are sure that You will enjoy the beauty of your inner and outer selves, energize yourself, envision from a constructive perspective, and leave refreshed, reconnected and full of life. The yoga retreat will organize you in the Himalayan landscape daily. We are happy to accept you the way you want to be accepted with dignity. We respect humanity.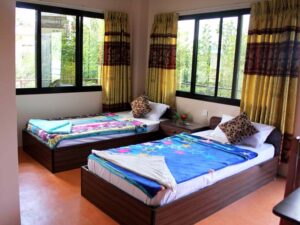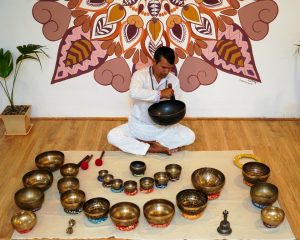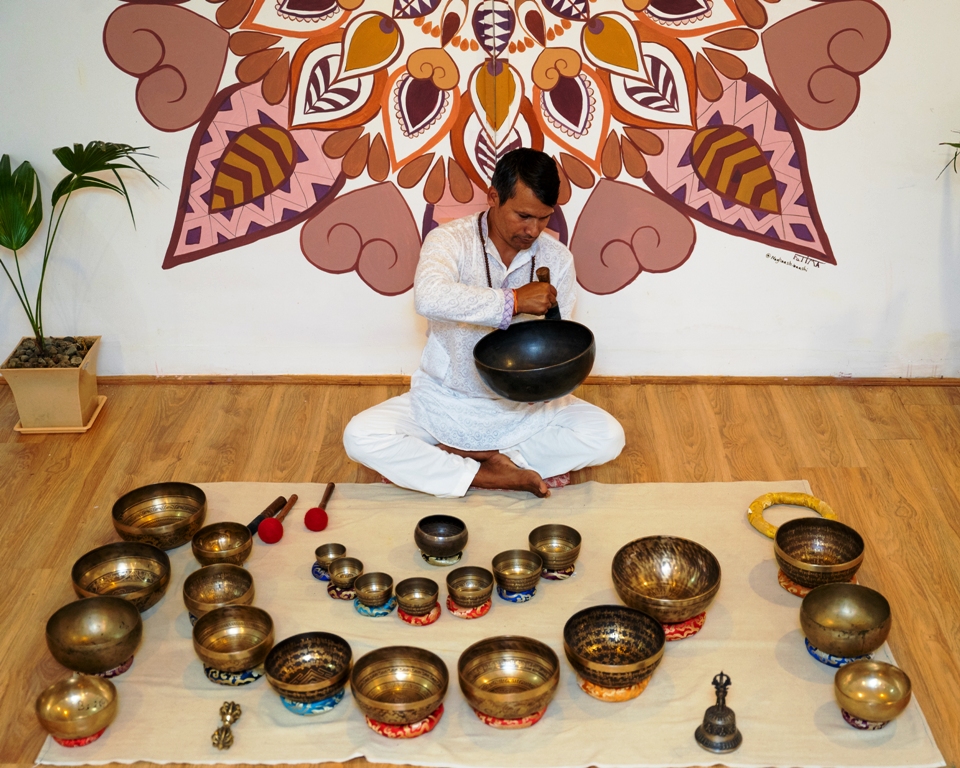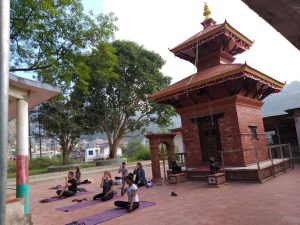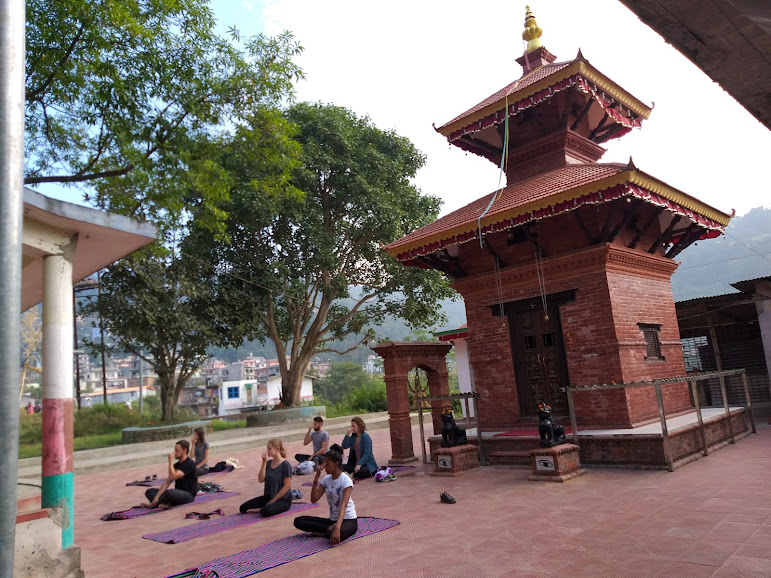 * Dhyana yoga and meditation sessions
* Trekking in the beautiful surroundings
* First-hand experience of the Nepalese culture and traditions
* Enjoy a cooking class and daily excursions
* Jalaneti every morning.
* Breathing exercise
* Making ayurvedic drinks and herbals teas for health benefits
* Spiritual learning and practices under the Yoga tradition
* Availability of the community service for the interested
* Daily delicious vegetarian meals (good food brings good people together)
* 9 nights accommodation
* All information about Yogic diet
* Practical studies in herbs and plants surrounding jungle and the local area.
* Teaching how to make homemade medicine.
* Fasting day including Baman Kriya (internal cleansing technique)
* Optional evening activities (campfire/movie night/dancing and singing)
* Sauna bath, massage (arrange) & special sound healing  or Chakra healing.
Group size minimum 1 to maximum 15 people
* Day 1: Check-in at (Niru Yoga Homestay)
* Visit to Nagarkot (view Sunrise from the hill station, (2300m), doing Surya Namaskar, Pranayam, Jungle walk, waterfall, learn Herbs in jungle. (vehicle charge is not include)
* Day 3: Hiking to Sankhu Valley. Bajrayogini Temple, Palubari, Telkot, Challing. (4-5hr walk)
* Day 4. Hiking to Jalpadevi Temple to Challing village (3hr walk)
* Day 5. Riverwalk, Jungle walk, Village walk.(3hr walk)
* Day 6. Bageshwori, holly water, village walk (3hrs to 4hrs walk)
* Day 7 Full-day rest.
* Day 8 hiking to Hanuman (Monkey God) Temple (4hr walk)
* Day 9 Bhaktapur World Heritage site visit (20min bus, 3hr walk)
* Day 10 Check out
* Sunday Activities: spicial sound heling, Sauna bath/Steam bath/Massage in Chair, Camp fire, Learn how to make home made Ayurveda drinks etc. 
* one day fasting (we manage the date and time)
* Baman Kriya
* After Baman Kriya (meditation session) and Rest.
—subject will be change but we do all activities and hiking—
Sunday we don't have any yoga and hiking. 

You will spend your nights at Yoga Home Nepal (Niru Yoga Homestay) At the homestay, you will find a yoga hall, meditation area, supply of hot water in the rooms, nutritious traditionally prepared food, Wi-Fi, several fruit trees, and a backyard garden. The homestay will serve you in any way possible.
FOOD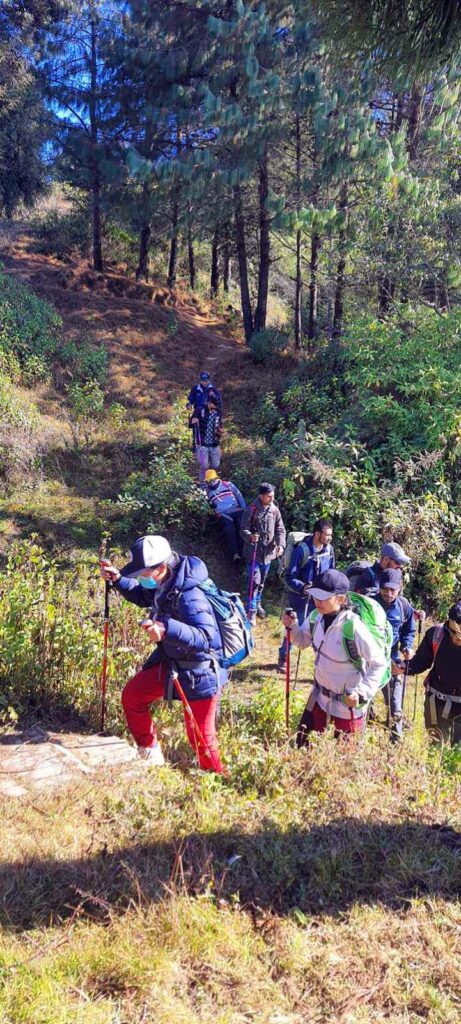 The homestay strives to provide nourishing, clean and tasty vegetarian food. The homestay gets about 75% of its food (depending on the season) directly from our organic homestay farm. Our food is prepared in traditional Nepalese fashion with a wood fire on an earthen stove. At the homestay you can also enjoy all the fruits available ripe from our own trees. Three meals a day of freshly cooked vegetarian food are provided in the dining area overlooking the mountains to the north of the homestay.
The kitchen will accommodate any special dietary needs. If you wish to learn how to make the food at the homestay, you are always welcome to assist in the kitchen. The menu varies daily and typically includes the following:
BREAKFAST/LUNCH AND DINNER
Ayurvedic herbal tea, green tea. Seasonal fruits like bananas, papaya, apple, mango, organge etc. Other breakfast offerings may include samosa, Pinecake, parantha, uppama, and Nepalese breakfast. Dal (pulses), seasonal vegetables (pumpkin, carrot, cauliflower, peas, chickpeas, spinach, etc.), rice and chapatti (roti).
Included Meals: 

 

Breakfast/Lunch/Dinner/Drinks
Things to do
Guest can learn cooking class; experience Nepalese culture; explore nearby sites and temples; everyday hiking with surrounding Bhaktapur city and Nagarkot; help to organic farm; sauna & stem bath etc.

SPA TREATMENTS
For Detoxifying Ayurveda Yoga Retreat we have to walk two minutes there is Government Ayurveda Hospital there is Herbal Stem Bath Guest can go there and take bath with herbal oil. if you have any problem that hospital provides free of cost herbal medicine.
Not included
Additional activities, Airfare, Airport pick up and drop off, City entrance fees & Personal expenses, morning sunrise trip.
US $ 499 
Per person / Shared room charge
Including Everything
US $ 989 
Two person / Single room charge
Including Everything
if we have a room available we can provide a single room with shared room price 
Special Offer:
if you like to make this retreat more fun and more relaxing so you can add 2 night 3 days trekking with extra cost.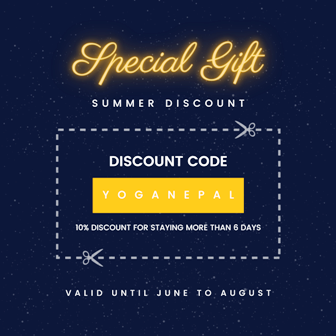 Niru yoga homestay with retreat center, Bhaktapur give 10% discount for your booking. please used "yoganepal" this code to fill our booking form and send us email to get 10% discount for each person.
Note: this discount only for June to August.